Shakers is Closed until Further Notice – check back soon for updates!
Shakers GoGo in NJ is located at 295 Hoboken Road Carlstadt, NJ 07072 – MAP
Shakers is Open Mon – Sat – 11:30 AM – 2:00 AM Sun 4:00 PM to 12:00 AM
Just Minutes from MetLife Stadium, you are never far from a GREAT TIME and DAILY SPECIALS!
With a FULL Service Kitchen you can always get a great meal from opening til 1 AM.

Welcome to Shakers
Shakers is a casual night club featuring the finest Go-Go Entertainment. Enjoy a GREAT Lunch or Dinner that won't empty your wallet. The girls will entertain and spend time with you and talk to you, not hustle you.
Great Food
Great Entertainment
Great Drink Specials
What more could anyone want?
Our friendly and knowledgeable bartenders are here to serve your every need, we will keep you coming back for more.
The quality of our food, the prices of our expertly prepared drinks, and the attention to your needs are second to none… I guarantee it! – Johnny A
Shakers is looking for experienced bartenders.
Call Mary Ellen at 201.939.7848 if interested.
Shakers is currently looking for kitchen help. Anyone interested please contact Alfredo at 973.517.2594.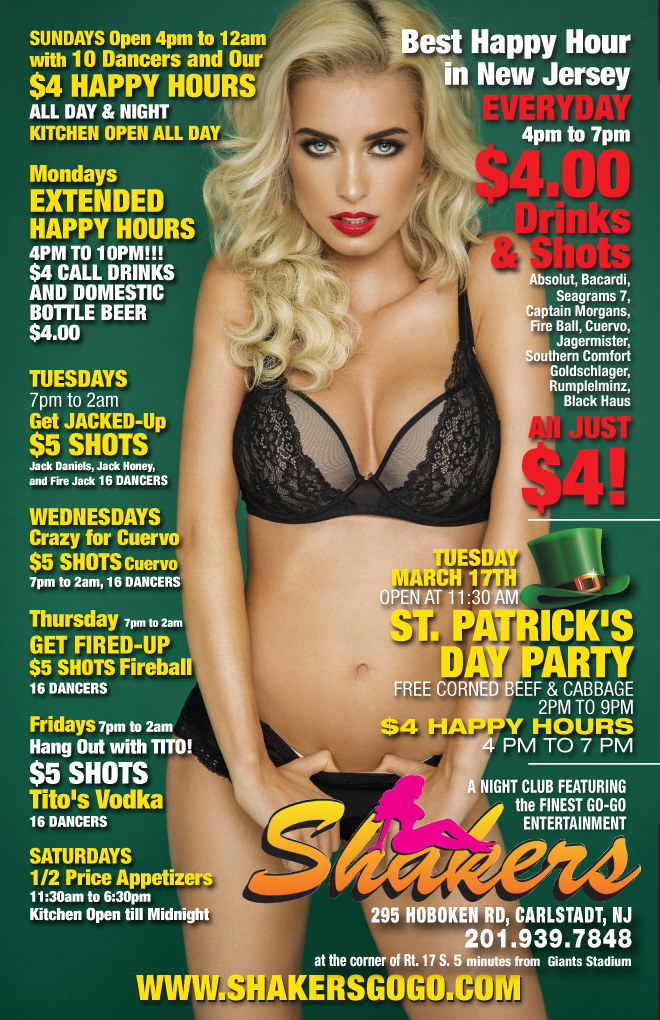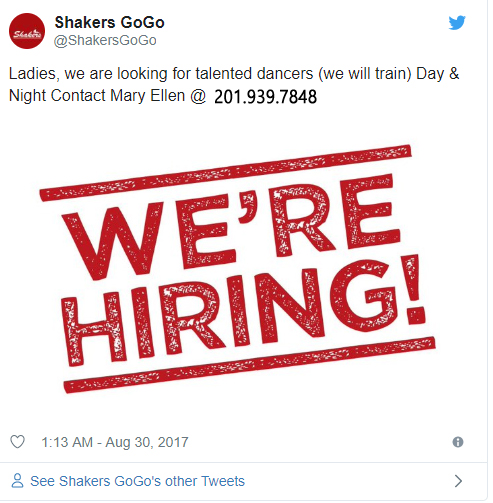 Come Visit Shakers for the Finest GoGo Entertainment in NJ
295 Hoboken Rd. Carlstadt, NJ 07072
Shakers is Open Mon – Sat – 11:30 AM – 2:00 AM Sun 4:00 PM to 12:00 AM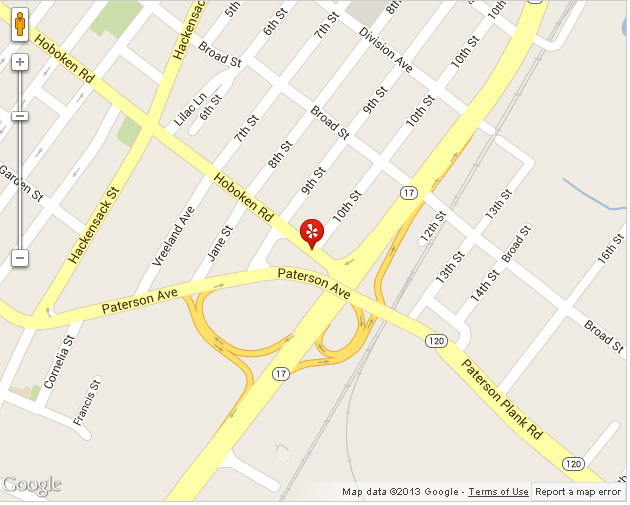 Click Map for Driving Directions
Shakers is just minutes from RT. 3 or RT. 80 and located just off Route 17 South and Route 120 on Hoboken Rd. With plenty of secure and well lit parking. Shakers features the finest Go-Go Entertainment in New Jersey with a friendly staff and a – No Hustle Environment we always leave you wanting to come back for more.